1 tag
Singer Michelle Shocked declares 'God hates fags'...
Folk singer Michelle Shocked literally shocked a San Francisco audience on Sunday night after breaking into an anti-gay rant in which she said, "God hates fags and you can tweet that I said so." "I live in fear," she said, "that the world will be destroyed if gays are allowed to marry. At least eight of the 11 venues remaining on Shocked's U.S. tour have cancelled her upcoming performances.
4 tags
A gay dad, Republican fathers and four big...
There is an enormous part of life that is uncharted and as our children bring new challenges, we often need their input to help solve it. Read Rob Watson's column at LGBTQ Nation.
2 tags
4 tags
2 tags
John Boehner 'can't imagine' ever supporting...
Watch the video at LGBTQ Nation.
1 tag
U.S. Sen. Rob Portman's gay son leads to a change...
Story @lgbtqnation
2 tags
4 tags
Maryland trolley operator opts out of weddings to...
The owner Annapolis' iconic old-fashioned trolleys that are often synonymous with the city's wedding scene, said he is abandoning the wedding industry because state law forbids him from discriminating against gay couples when Maryland's marriage equality law takes effect just after midnight.
6 tags
Openly gay Baltimore man says Christmas attack was...
BALTIMORE, Md. — Kenni Shaw, an openly gay East Baltimore resident who was severely beaten Christmas night told police investigators that he believed that he was attacked because he is gay.
4 tags
The New York Times endorsement: 'Barack Obama for...
The New York Times on Sunday officially endorses President Barack Obama for re-election.
1 tag
4 tags
Millions expected to dress in purple, in person...
Participate. Learn how.
6 tags
4 tags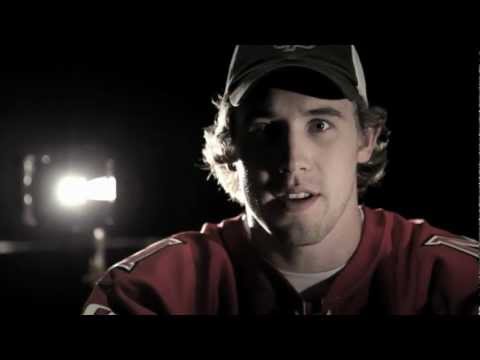 6 tags
3 tags
Dear 15-year-old me: I'm writing to tell you, 'It...
"I am gay." A reassuring letter of hope written by Robyn Harper to her 15-year-old self.
3 tags
3 tags
"Same sex marriage will be the ultimate destruction of our country because it..."
– Former Alabama Chief Justice Roy Moore, who is seeking to regain the office of chief justice →
5 tags
The effects of marriage referendums and what to do...
This November, four states (Maine, Maryland, Minnesota, and Washington) have marriage definition questions on their ballots. Within the LGBT community and society at large, we often think of the effects of these elections in terms of whether or not marriage equality will expand to another state, or whether yet another state will ingrain discrimination into its constitution. What we don't...
6 tags
GLAAD study: Highest percentage ever of LGBT...
GLAAD, the Gay and Lesbian Alliance Against Defamation, on Friday released its annual "Where We Are on TV" report, and found that the number of regular LGBT characters on broadcast networks has risen to the highest ever recorded, while the overall LGBT character count also increased on cable television.
4 tags
Boy Scout told he won't receive his Eagle medal...
Ryan Andresen, a 17-year-old high school senior from California has been told by the Boy Scouts that he is not eligible to be awarded the rank of Eagle Scout because he is gay. He recently completed the final requirements to earn his Eagle Award, including his final project of building a "tolerance wall" for victims of bullying, much like himself. Late Thursday, the Boy Scouts of America...
3 tags
4 tags
The memory and meaning of Matthew Shepard, 14...
On October 7, 1998, Aaron Kreifels was riding his bike through a field in Wyoming. He wasn't expecting that day to be different from any other beautiful sunny afternoon in the vast plains surrounding Laramie, but that day would change many lives. Aaron spotted what he initially thought was a scarecrow next to a fence. Then he noticed a glisten of blood. The sun sparkled on what he barely...
4 tags
The convoluted legal case for reparative therapy
If there is one thing that we learned by the Pacific Justice Institute's lawsuit against California Gov. Jerry Brown, and anyone in his orbit remotely connected to a new law banning "ex-gay" therapy for minors, is that these lawyers are as logic challenged and convoluted as the industry they are poorly defending. A new column by Wayne Besen, Executive Director of Truth Wins Out.
3 tags
4 tags
3 tags
PREVIEW: 'The Amazing Race' 21 — Meet the newest...
"The Amazing Race 21," the 21st race-around-the-world for a million bucks, kicks off on CBS on Sunday, September 30. In a welcome change from last season's gay-free Race, this installment sees mixed in among the usual dating couples, twins and… monster truck drivers? three known members of Team Gay. Bringing the gay (with a side of beef) is Jaymes Vaughan who, with Race partner James Davis...
2 tags
Hate is easy. Love takes courage.
It takes courage to stand and say: "I'm gay," knowing that your life from that moment on will never be the same. It doesn't take courage to mock and discriminate and judge and hate – that's foolish and stupid, and as we in the gay community know full well; you just can't fight stupid.
2 tags
New Zealand approves first of three votes to...
WELLINGTON, New Zealand — The New Zealand Parliament on Wednesday voted 80-40 in favor of legalizing same-sex marriage, the first of three votes which lawmakers must hold before the bill can become law. Should Parliament pass the measure in the two subsequent votes, New Zealand would become the 12th country since 2001 to legalize marriage equality for gay and lesbian couples.  More →
4 tags
Same-sex couples stage nationwide 'kiss-in' to...
Thousands of same-sex couples across the country on Friday gathered outside Chick-fil-A restaurants for a "kiss-in," just two days after the company reportedly set a sales record when customers flocked to the restaurants to show support for the fast-food chain president's opposition to gay marriage. More photos.
1 tag
2 tags
3 tags
2 tags
3 tags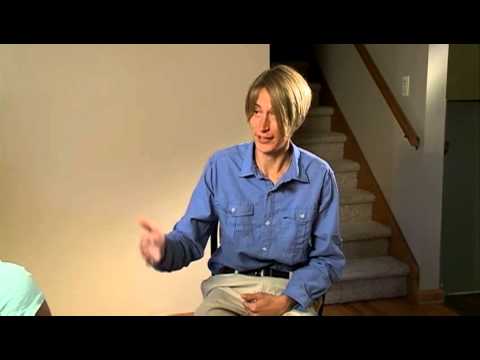 2 tags
Sally Ride, first U.S. woman in space, dies of...
Sally Ride, the first American woman in space, died Monday at the age of 61, following a 17-month battle with pancreatic cancer. An announcement from her website, Sally Ride Science, noted that Ride is survived by "Tam O'Shaughnessy, her partner of 27 years." O'Shaughnessy is chief operating officer and executive vice president of Sally Ride Science — and a woman — acknowledging that one of the...
3 tags
2 tags
AIDS 2012: Sebelius unveils public-private...
Health & Human Services Secretary Kathleen Sebelius announced four new public-private initiatives on Sunday night aimed at removing barriers that cause some living with HIV/AIDS within the United States to fall out of care.
3 tags
More than 500 gather for vigil for lesbian...
LINCOLN, Neb. — Over 500 people gathered on the steps of the Nebraska State Capitol Sunday night to hold a vigil for a lesbian woman brutalized early Sunday morning in what local LGBT activists are calling a hate crime. Full story @ LGBTQ Nation
5 tags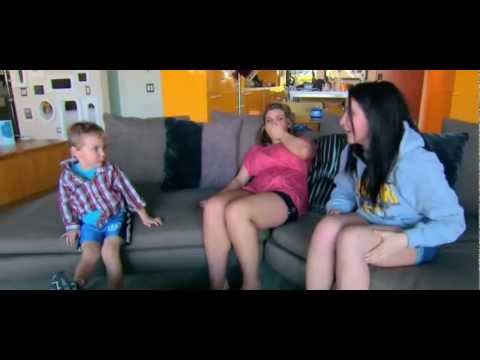 3 tags
2 tags
3 tags
3 tags
3 tags
Florida Family Association: Lady Gaga is tricking...
The one-man outrage outlet better known as the Florida Family Association is up in arms over a new partnership between Office Depot and Lady Gaga's Born This Way Foundation, including a $1 million donation. Story @ LGBTQ Nation
8 tags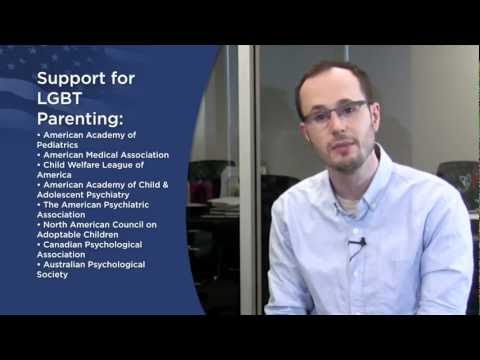 New Yorker 'June Brides' cover coincides with...
Almost one year to the date since New York state legalized same-sex marriage, the June 25 issue of New Yorker magazine features this illustration, entitled "June Brides" by Gayle Kabaker. In May, the New Yorker marked President Barack Obama's historic announcement supporting marriage equality with a more obvious nod to the occasion.